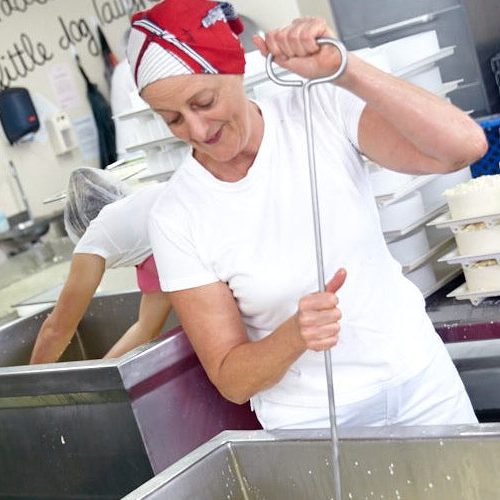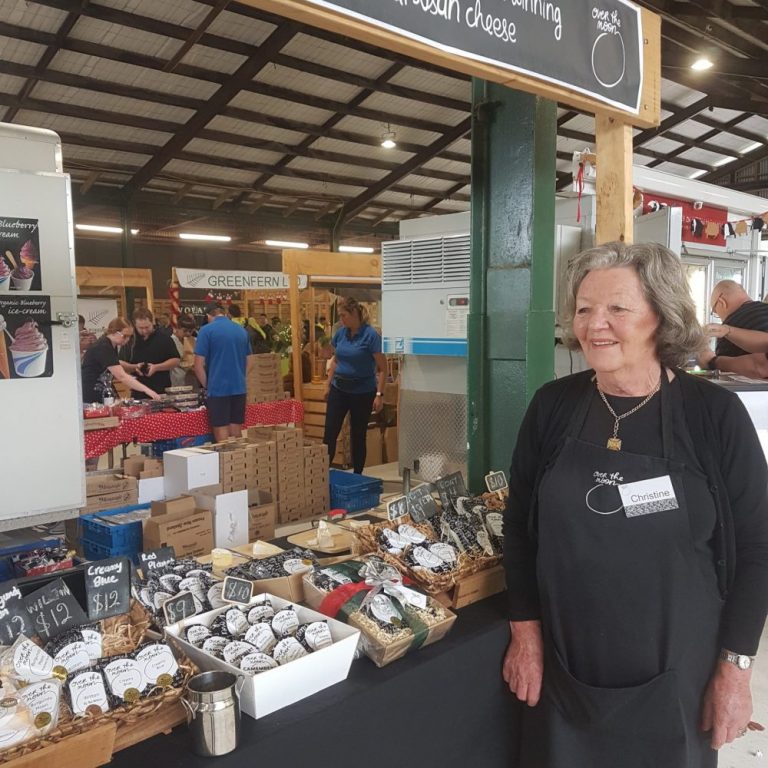 Sue Arthur set up Over The Moon and the NZ Cheese School in 2007.
This was to pair her obsession with great cheese with the ideal dairying conditions of her South Waikato home.
Hers is a story to inspire aspiring cheesemakers, but also anyone wanting to apply artisan skills to add enormous value to the many commodities we produce in Aotearoa. Like many artisan cheesemakers, she spent time overseas learning and sampling lots of cheeses, bringing her deep knowledge home to make our lives better!
She rebelled against boring cheese, and her great insight was that NZ produces high quality milk ideal to produce cheese she describes as 'adventurous, fun and a bit sophisticated'. This is surely the template for artisan cheese, and Over The Moon has proven her theory in spades. They make a huge variety and continue to experiment with ingredients like smoked paprika, and turmeric.
Neil Willman is the Master Cheesemaker and creator of many of the recipes. He's also the Principal of the associated NZ Cheese School. He has trained many leading cheesemakers in NZ and Australia, is a highly regarded specialist cheese judge, and has written guides for commercial and domestic cheesemakers.
They use milk from cows, sheep, goats, and buffalo to produce an amazing array of cheeses at their Putaruru factory. They are growing but remain firmly grounded in their values, with every cheese crafted by hand, and the range constantly expanding. They are the definition of adventurous in both their cheesemaking and in their path to expansion.
They have won too many awards to count, including at the acclaimed International Cheese Awards in Nantwich, England. Their Galactic Gold washed rind is one of a number of their cheeses that set a standard.
Over The Moon is one of our artisan cheesemakers who have shown the way.
Where do these cheeses
come from?