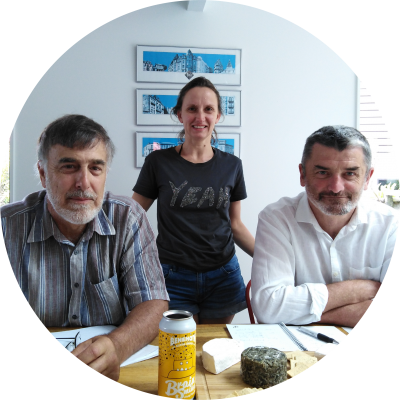 MEET THE TEAM
We love great cheese. We're super excited about the explosion of locally-made artisan cheese in Aotearoa.
We are committed to helping Kiwi artisan cheese makers prosper by bringing their cheese to you.
Between us, we know the best New Zealand cheeses.
We know the high-quality and the hard-to-find Kiwi cheese makers, and we know how to bring them to you safely and seamlessly.
Being Wellington-based we have access to all cheese regions of New Zealand.
Our team combines cheese expertise, knowledge of the cheese industry, and customer service experience.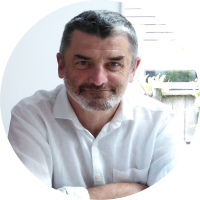 OUR CHEESE CONNOISSEUR
Kevin has been passionate about NZ artisan cheese for years and has followed the emerging New Zealand cheese scene with great enthusiasm.
He's always searching and tasting new cheese from our small cheesemakers. Kevin has a serious cheese addiction and often makes cheese the centre of his road trip holidays. Talking about cheese certainly brings a spark to his eyes.
Kevin will make sure that you discover new cheese that you won't have seen or found in your local supermarket before.
As well as searching for and eating cheese, Kevin is the founder of a professional services firm. He is also a columnist for the NZ Herald, writing about the intersection of business, innovation, and regulation.
EMAIL KEVIN
OUR PRODUCTION ADVISOR AND MICROBIOLOGIST
Mark has been in the cheese and dairy industry for over 15 years, providing processing and manufacturing equipment to big dairy firms as well as small and medium-size artisans.
He visits the cheese makers and sees how they make their cheese. So using his in-depth knowledge of the industry, he makes sure your cheese box only includes safe and high-quality products. Cheese is a live product, so not all cheese is good cheese, and health and safety are paramount to the experience we provide to you.
When not equipping cheese makers or food manufacturers, Mark enjoys time with his family and friends (often around a cheese platter).
EMAIL MARK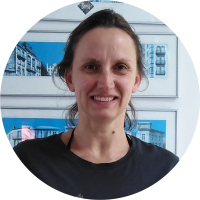 OUR OPERATIONS EXPERT & MANAGING DIRECTOR
Originally from France, where cheese is a crucial cultural pillar, Nancy's knowledge and experience of European cheese ensures that the Kiwi products chosen for The Cheese Wheel boxes are of a high standard and compare to (or supersede!) the best in the world.
An industrial chemist at the start of her career, Nancy will ensure that the products you get are only of top quality and from safe manufacturing sites.
When not running The Cheese Wheel, Nancy also works as a process and service design expert for social sector projects. So she'll also make sure that your experience getting cheese from The Cheese Wheel is a seamless one, and centered around your needs and the cheese (and not the process to get them).
EMAIL NANCY