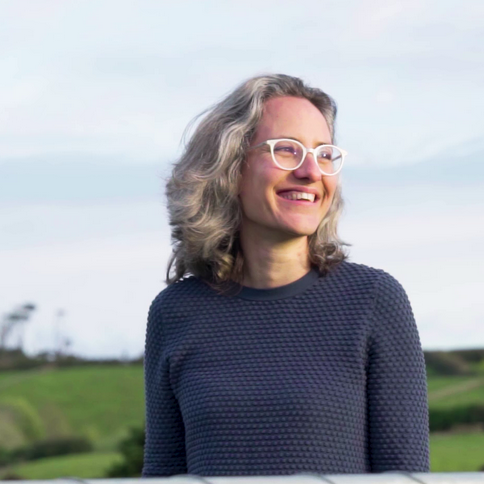 Anabelle David, of Anabelle Fine Cheeses, is a French-Kiwi born and raised in France but living in New Zealand since 2007.
We are very lucky because she has matched her Masters in Food Technology and her passion for fine cheese to produce, well, fine cheese.
Her mission is to create quality dairy products in a sustainable way. She uses A2 milk from goats, sheep and cows in the Auckland region to make French-influenced fresh cheeses. They are all natural and fermented with live bacteria, and we know how good that is for gut health.  Her range is always growing, but includes fromage frais, fromage blanc, crème fraiche, and yoghurt, all familiar from her youth growing up in France. These fermented cheeses are known as 'lactic cheeses' and have a low lactose content, a slight tang, and are very soft. Are you salivating yet? They are very versatile, being suitable for lots of dishes, as well as a great source of protein. Anabelle is determined to minimise her impact on the environment, and has chosen to use glass jars. It's no surprise that she has won several gold and silver medals at the NZ Cheese Awards.
Anabelle relishes working with farmers and the luscious milk they provide. She also respects them for treating their animals and the environment with great care. She also loves the hands-on joy of feeling the warm curds and witnessing the magic of cheese being created. She enjoys the flexibility the artisan life gives her to spend time with her family and simultaneously produce fine cheeses admired by cheese lovers, including top chefs.