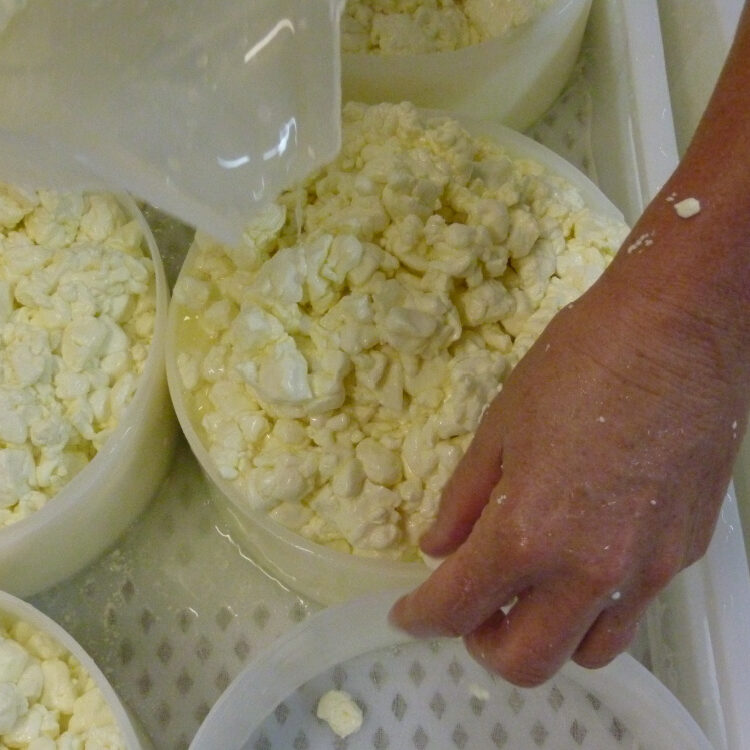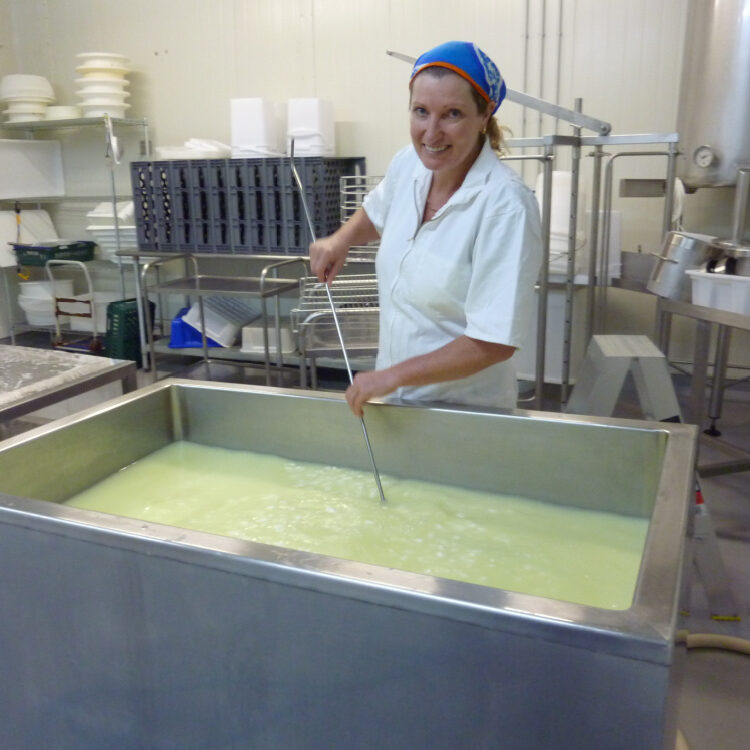 Joanie and Richard Williams dreamt up the idea of Origin Earth in 2010 after making cheese in their kitchen.
Joanie had worked for a rural servicing company and Richard had the much-envied job as a cameraman for Country Calendar. In classic artisan start up fashion they started production in a cheap tin shed in the industrial part of Hastings. They knew they were getting it right in less than two years though, and moved to bigger premises at the former factory of what was Te Mata Cheese on the outskirts of Havelock North.
The striking name they gave their business reveals their philosophy. They are committed to making products originating in biologically active soils. The farmers they source milk from can all verify their soil management and farm practices, mirroring this commitment. Those farmers are all within an hour of the factory, and every cheese made comes from a single milking from a single farm, herd, or flock. Every cheese can be traced to the animals, paddock and farm which produced the milk.
Origin Earth works closely with their farmer suppliers, and their staff pick up the milk and start the cheese manufacturing process each day. The cheeses are made using traditional techniques with modern equipment and understanding of healthy food. The cheeses are not standardised, homogenised or stabilised, and no emulsifiers, thickeners or milk powders are added.
Their cheeses are very distinctive, whether a runny soft cheese or their award winning smoked ewe's milk hard cheese.
They are relentlessly innovative, and not just in how they make cheese. They sell their cheese at the Hastings Farmers Market, and are also famous for their fresh milk and other dairy products, and use their equipment to make cheese for other artisan cheesemakers.
Where do these cheeses
come from?