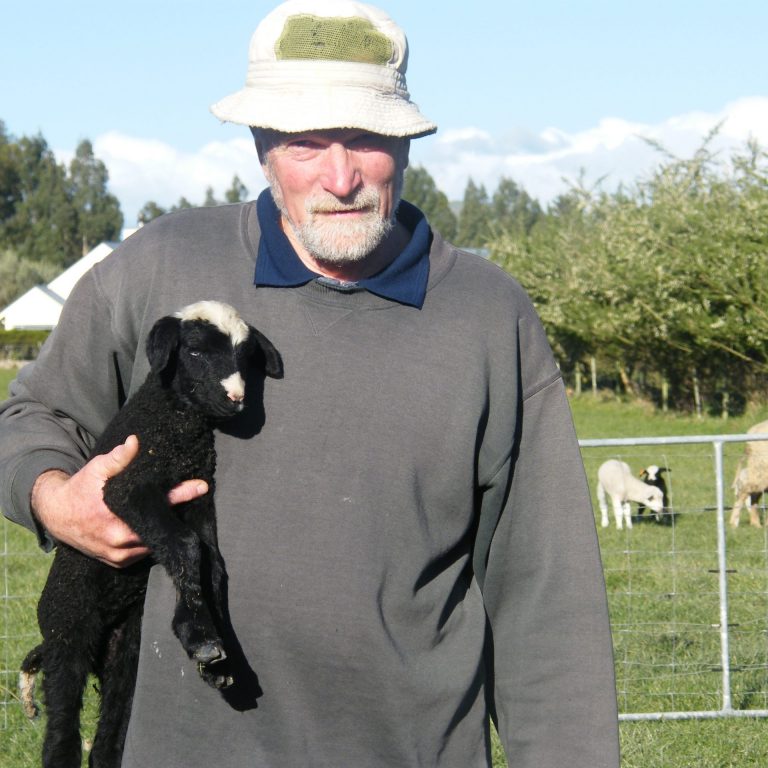 Janet and Miles King make stunning cheeses at their idyllic Wairarapa farm.
This heart-warming photo shows the values they bring to looking after their flock and to their cheesemaking. They were in the vanguard of reinventing cheesemaking in Aotearoa, having the courage to abandon their plans for a berry farm and instead leap into the unknown world of sheep milk cheese in 1998. They have not stopped innovating since, constantly experimenting with new cheeses whilst building the fanbase for their classics.
Their cheeses range from oozing bries and perfectly-balanced blues to super-moreish hard cheeses, and of course seasonal fresh cheeses. They also source some milk locally for a range of cow milk cheeses. Their cheeses have won too many awards to count. They have also won many awards recognising their approach, including Supreme Winner of the 2014 MiNDfood Awards (recognising the finest food producers in the Wellington region), a range of environmental, and farming and sustainability awards.
Their innovation knows no bounds. They are also responsible for developing NZ's first registered sheep dairy breed, Dairymeade, which they bred by crossing East Friesian genes introduced to NZ in 1994 with local Coopworth and  Border Leicester ewes. A visit to their farm confirms that these are contented sheep. They enjoy a mix of clover, chicory, plantain and lucerne in a bucolic setting. They also obviously enjoy Miles' company, always keen on a scratch under the chin, and they come for milking as soon as they hear Miles's voice.
They deserve a lot of credit for sparking a new industry. Ewe's milk helps the lactose intolerant enjoy cheese, and the rest of us can simply enjoy yet more variations. Like all artisan food, Kingsmeade's cheeses vary with the seasons and subtly by the batch. By 2020 they were producing 23,000 kilograms of great cheese!
Where do these cheeses
come from?