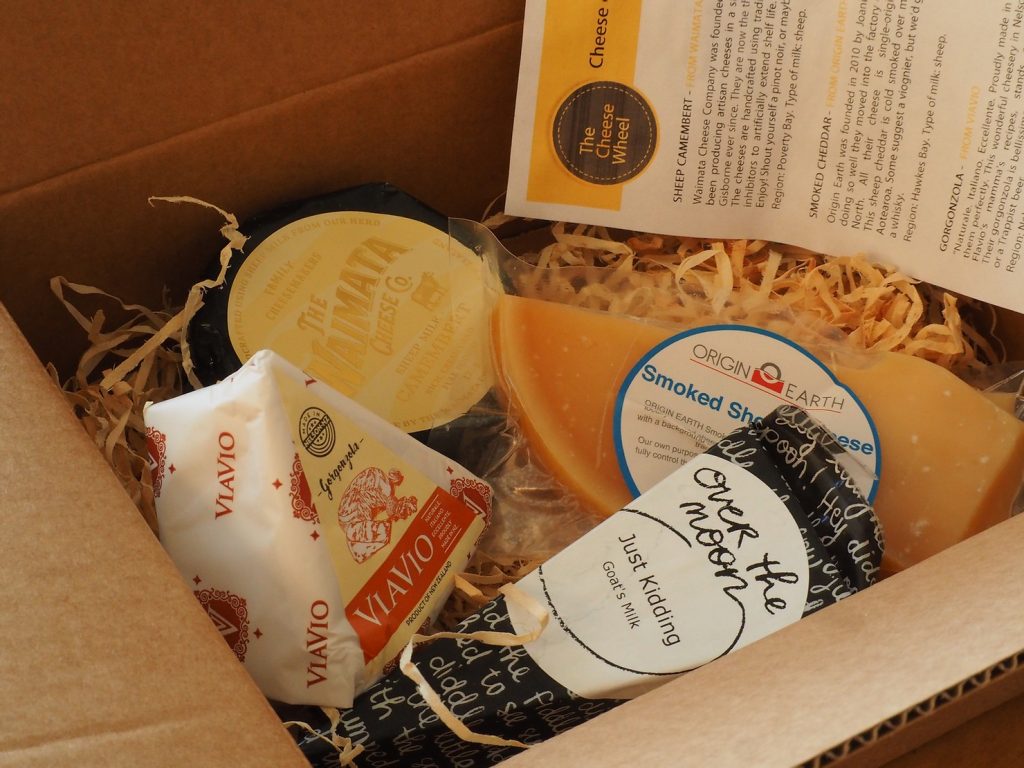 Welcome to The Cheese Wheel!
Your monthly subscription has been setup.
Your cheese box will be dispatched from Wellington the 1st Wednesday of each month.
Your payment will be processed the 18th of each month.
Know another cheese lover?
As a Cheese Wheel subscriber, you and your friend get 20% of your next cheese box when you refer a new subscriber. Just email us  to enjoy this special offer!
For cheese news and stories, join the Cheese Wheel community and follow us on Social Media.