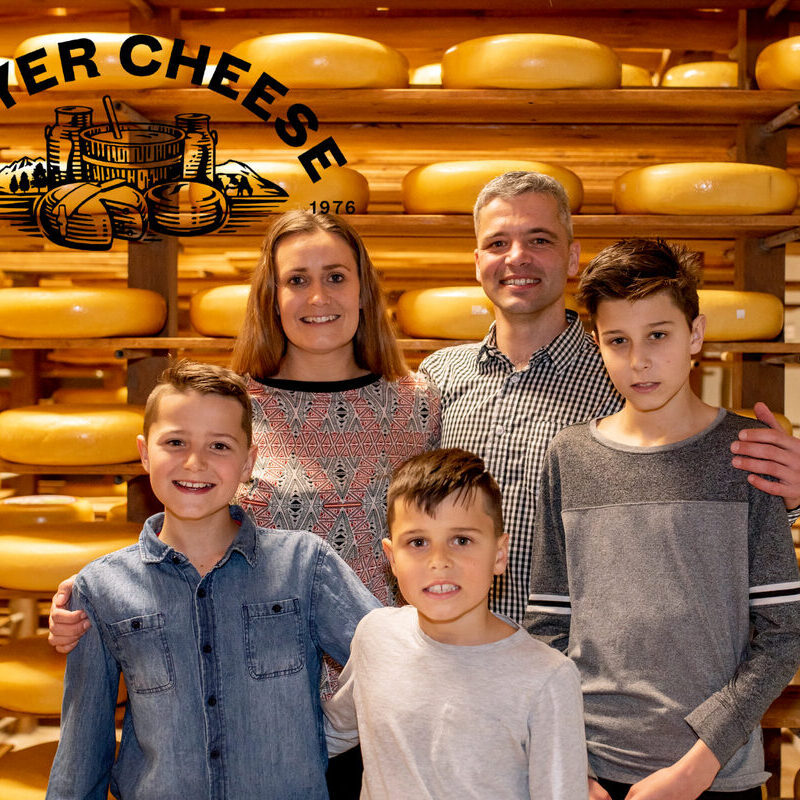 Ben and Fieke Meyer established Meyer Cheese in the Waikato in 1984. They are legends of cheesemaking in Aotearoa who had the courage to be early movers in what was then the land of big block cheese.
Their back story is one to beat. Ben was an electrical engineer and Frieke a teacher in the south of the Netherlands when they were inspired by a trip to a local monastery where they witnessed monks handcrafting cheese. Ben enrolled in a cheesemaking course, and they started production in a hay shed on Ben's parents' farm. They produced their first gouda in 1976, later selling it through a shop they built on the farm called Hay Mountain Hay Farm. They migrated to NZ in 1984, settling in Cambridge with their three young children, and eventually buying their own farm so they could precisely control the standard of milk.
In true artisan fashion, Meyer became a family business when son Miel became an award-winning cheesemaker and then General Manager. It's clear the second generation are taking Meyer's advanced expertise to an even higher level, mixing modern food science with an artisan's hard-won 'feel' for what to do when. They produce about 60 tonnes of cheese each year between September to May.
Whilst they focus on gouda, they exhibit great creativity within the style. The cheeses vary greatly with age, and they also produce the flavoured goudas so beloved by the Dutch as well as goat (from a goat farm in Morrinsville) and sheep milk goudas, and maasdam. Their cheeses are the definition of 'moreish', especially when you discover the crunchy crystals…
They have won countless awards including Cheese of the Decade, each very well deserved. They have set a standard for gouda in Aotearoa.
Where do these cheeses
come from?